Official 'Bois Lie' Lyrics By Avril Lavigne Ft Machine Gun Kelly
Avril Lavigne And Machine Gun Kelly Lyrics
Read 'Bois Lie' lyrics by Avril Lavigne, featuring Machine Gun Kelly. 'Bois Lie' was released by Avril Lavigne on February 25th (2022) as the second song on her newly released seventh studio album, Love Sux.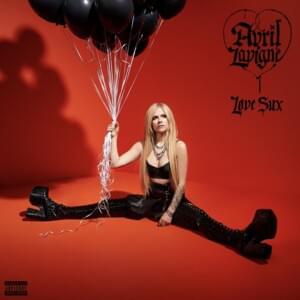 STREAM & DOWNLOAD AUDIO: Bois Lie By Avril Lavigne Ft Machine Gun Kelly
Avril Lavigne & Machine Gun Kelly - Bois Lie Lyrics
Intro: Avril Lavigne
Hey!
Verse 1: Avril Lavigne
You tell me what I want, what I wanna hear
Make me believe in magic then disappear
You've got a sharp tongue, like a razor blade
You put a knife into my back and try to write your name
Pre-Chorus: Avril Lavigne
So tell me, why you, you never tell the truth?
Chorus: Avril Lavigne
Boys lie, I can too
Revenge is my sweet tooth
Girls cry and so will you
'Cause boys lie, boys lie
Verse 2: Machine Gun Kelly & Avril Lavigne
Yeah, so tell me why, why you tell your friends
I'm the bad guy when you're the villain? (Yeah)
I worshipped your rеligion (Uh)
I was faithful, you were the onе who sinned, damn
Pre-Chorus: Machine Gun Kelly & Avril Lavigne
So tell me why you, you never tell the truth?
You never tell the truth
Chorus: Avril Lavigne & Machine Gun Kelly
Boys lie, I can too
Revenge is my sweet tooth
Girls cry and so will you
'Cause boys lie, boys lie
Post-Chorus: Avril Lavigne & Machine Gun Kelly
Lie, l-lie, lie, lie, lie, l-liar
Lie, l-lie, lie, lie, lie, boys lie
Lie, l-lie, lie, lie, lie, l-liar
Lie, l-lie, lie, lie, lie
Bridge: Machine Gun Kelly & Avril Lavigne
I've heard your little story (Story)
And you talk way too much
Why don't you say "I'm sorry"? (I'm sorry)
Is it asking way too much?
Okay, I'm losing all my patience
God, you make me anxious
I don't do that fake shit
Say it to my face then
I threw it all away again last night
So why don't you just look me in the eyes, and say
Chorus: Machine Gun Kelly & Avril Lavigne
Girls lie, I can too
Revenge is my sweet tooth
Boys cry and so will you
Boys lie and girls lie too
Outro: Machine Gun Kelly & Avril Lavigne
Lie, l-lie, lie, lie, lie, l-liar
Lie, l-lie, lie, lie, lie, boys lie
Lie, l-lie, lie, lie, lie, l-liar
Lie, l-lie, lie, lie, lie, but girls lie too
Lie, l-lie, lie, lie, lie, boys lie
Lie, l-lie, lie, lie, lie, but girls lie too
Lie, l-lie, lie, lie, lie, yeah, boys lie
Lie, l-lie, lie, lie, lie, but girls lie too
Check other Lyrics You Might Like HERE
Get Fresh updates as they drop via Twitter and Facebook