LEAK: Bobson ft. Mr Eazi - Overdose
By ND
May 2, 2019 | 8:37 PM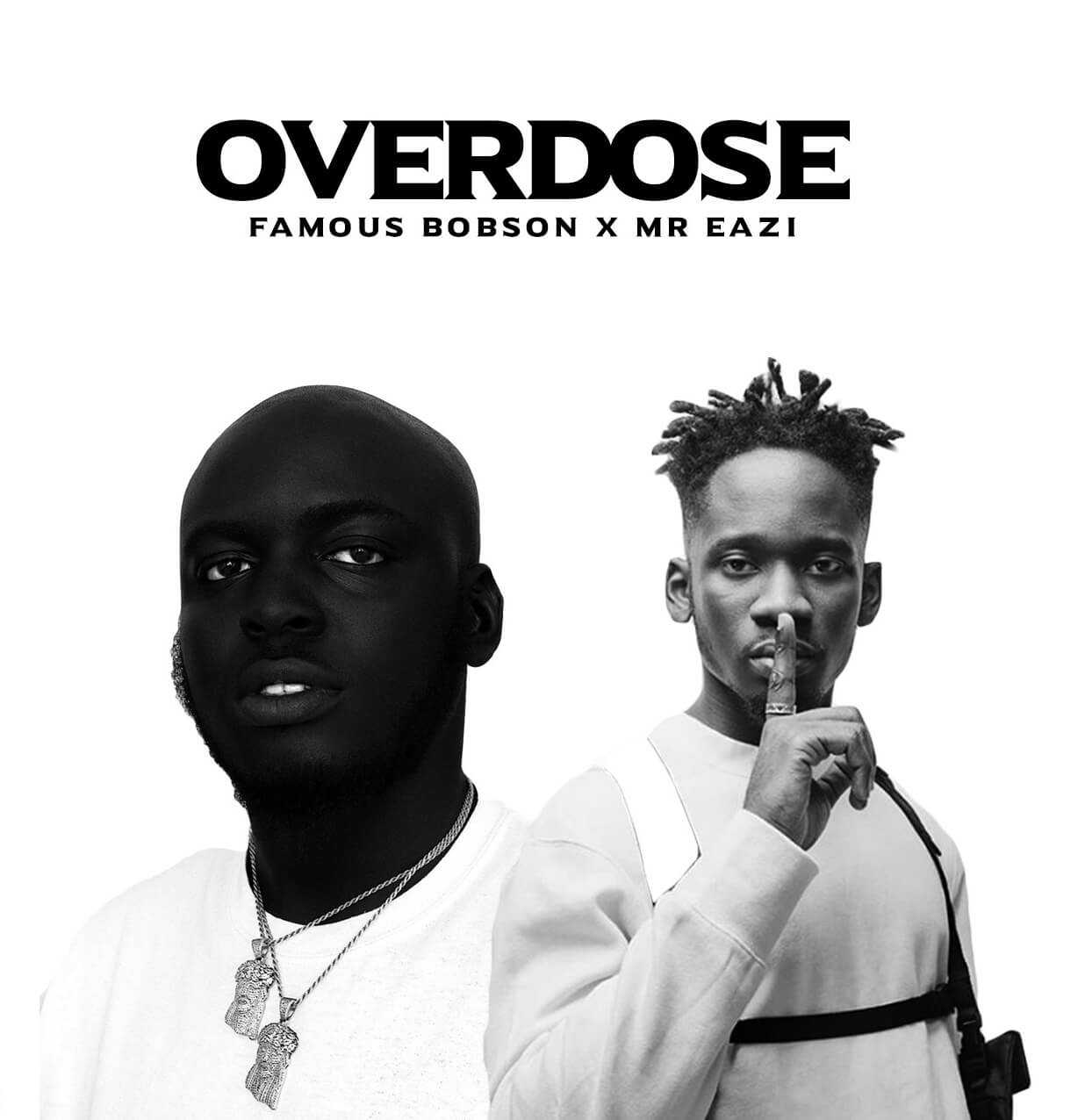 Overview of LEAK: Bobson ft. Mr Eazi - Overdose
Today marks the birthday of buzzing Nigerian singer and songwriter Famous Bobson, and a brand new song by him has surfaced online.
This one is a blazing collaboration with superstar singer Mr Eazi, and it's titled "Overdose".
The duo deliver a very dope afropop joint that sees the Famous Music frontman and the Banku Muzik CEO expressing their desires for an overdose of love from that special someone.
Check it out below!
Notable Lyrics
My girl pick up
I've been calling for a very long time
Na you been dey my mind
Girl you know I want you
I'm just tryna love you
Place no one above you, bove you, bove you
Girl you know I want you
I'm just tryna love you
Place no one above you, bove you, bove you yeah

Girl you know me want more
Cause girl you are the one for me
Girl you know me want more
Cause girl you are the one for me
For more info and tracks, check out Famous Bobson's NotJustOk Page
Other songs by Famous Bobson include:
1. Bobson ft. Ozone - Vibe With Me
2. Bobson x Santi x Damayo x Minz - Boti
3. Bobson ft. Yonda - All Night
4. Badmos ft. Bobson - Roll It