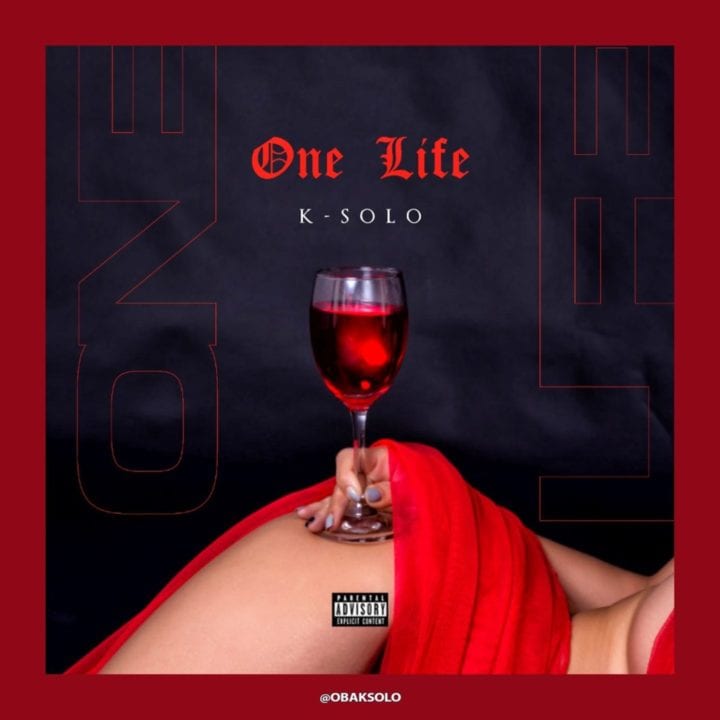 Taking charge of the backend and the frontend of his music, K-SOLO releases "One Life," which weaves a tale of betrayal and self-love. This sound is a departure from the sound he pioneered and mastered for artists like Sunny Nneji, Wizkid, Timaya, Banky W, Paul Play, Small Doctor but to mention a few.
K-SOLO is moved by the mood of betrayal which he delivers with a captivating body of work, from the orchestration of live horns and guitar to the melodic tunes that elevate the lyrics of the song. According to him, "I felt like the melody (reggae especially) was the best way to convey the message of One Life."
RELATED: K-Solo feat. Lil B - Wossa
"One Life" is the blossoming of the music producer following on from the success of decades of influence in the music industry, producing hit singles and albums with A-Lists. His aim for One Life is to encourage listeners on the harsh realities of life and the need for self-love in these uncertain times.
K-SOLO is inspired by African music pioneers such as King Sunny Ade, Ebenezer Obe, Fela Anikulapo-Kuti, and Bob Marley. "One Life" is produced by K-Solo himself, mixed and mastered by Drey Sticks.