King David, not just a name, He has been one of the most talked about artist in the african music community, Receiving numerous nominations and awards on his first Album single Excuse me.
He has worked with A list artist such as AKON, MIKE JONES, TWISTER, NEYO's new boy band group and many many more.
Recently he worked with TUFACE on the celebration track for the Nigeria Jubilee celebration 2010, which is now available on itunes.
King Davids first Mixtape BEFORE THE MEDICINE is also available from itunes.
With so much in the pipe line, King David releases his second Mixtape titled PAIN KILLER which is up for free download…

King David is back with a new mixtape!!! In my opinion it gets 2 thumbs up because it is enjoyable from beginning to end which is rare to say about a mixtape. Download, listen, enjoy and share your thoughts.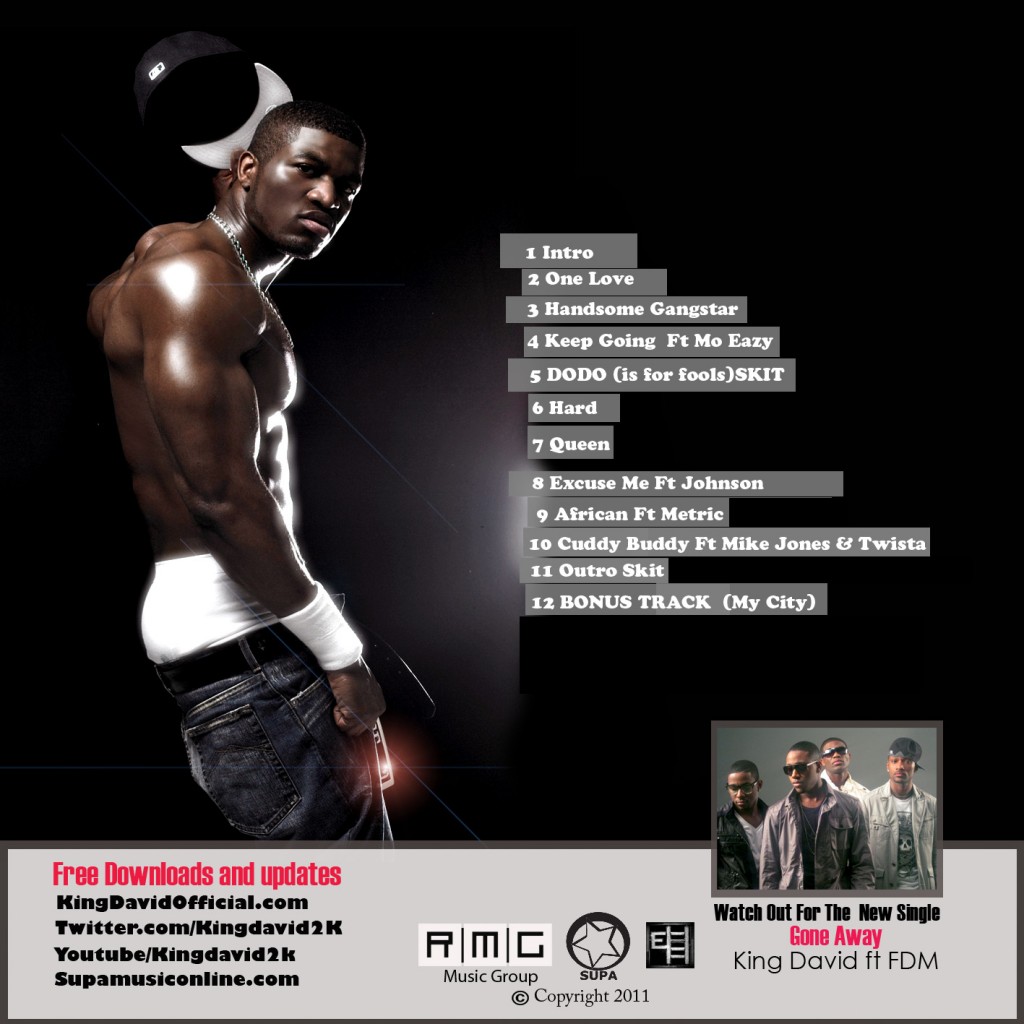 Handsome Gangster – Listen to what he does to the Junior Mafia "Get Money" instrumental. He adds a brand new hook and restructures the entire song to make it his.
[audio:https://www.notjustok.com/wp-content/uploads/2010/09/03-Handsome-Gangster.mp3|titles=03 – Handsome Gangster]
Hard – Slow, funny and enjoyable track. King David is a good song maker; his album should be a very good listen.
[audio:https://www.notjustok.com/wp-content/uploads/2010/09/06-Hard.mp3|titles=06 – Hard]
Queen – He borrows Drake's instrumental for "Best I Ever Had" and does his thing.
[audio:https://www.notjustok.com/wp-content/uploads/2010/09/07-Queen.mp3|titles=07 – Queen]