African Starboy, Wizkid, has revealed that the selection of dancers for any of his video shoot is his responsibility as he is particular about the specifics of any woman that appears in his videos, especially as dancers.
He revealed this in an interview with MTVBase, where he clearly stated that there are criteria a woman must possess to be his dancer.
So it is possible some of you have been hoping to one day twerk in the same video with Daddy Yo, well, worry less about how to get there, just read more to know your next strategy… or better still, know your fate.
So Wizkid revealed that his dancers must have three assets. Yes o, at this point, these assets are really important, because they determine if you'll come closer to any of his videos.
So here we go;
The first thing to possess according to Starboy is your nationality. You've got to African to be in Wizzyboy video… Errm… Nope! it's not being racist, it's ownership of his continent and acceptance of what it has… and it's his choice, so let's move on!
The second criterion is that you have to know how to dance, like really dance! but why would you even want to be a dancer in a video and not know how to dance? Well, humans will always be humans and a cute face might just want to try her luck and slide into the video by looking good. But babe, Starboy is saying you should back off, no dancing skills, no coming close.
Finally, the last criterion you should, if possible MUST possess, is a big ass! I DID NOT SAY THAT, WIZKID DID.
With Wizkid, there should be a great slide from your back to your hip… he didn't say it that way but you get the gist. In summary, your backside should be big enough for Daddy Yo to consider you. Once again I didn't say that, blame Wizkid.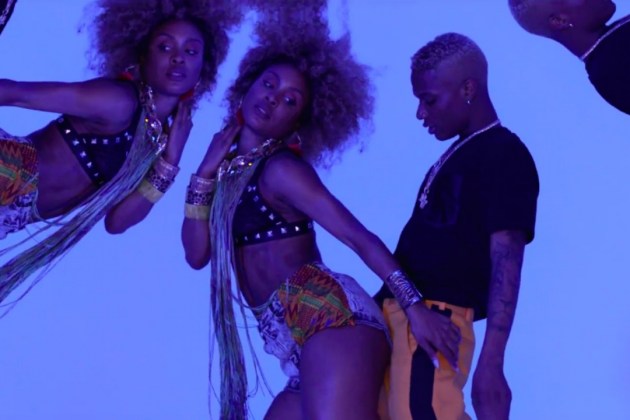 So if you're African, can move your body rhythmically to the sound of the beat and your backside is "twerkable" and worth the view, watchu waiting for? Come closer to Daddy Yo!