Brand new single from gospel artist, Nikki Laoye who brought us lovely singles such as No Be Beans and Taka Sufe.
This new tune is available for purchase on Spinlet.
Nikki always adds creativity to her songs. This one has that dance feel that you can move to.
Enjoy!
Gospel Diva, Nikki Laoye is back…hotter than ever with her brand  
new dance single titled "1, 2, 3" which is superbly produced by her
brother and producer, XBLAZE aka Ade Laoye. Indeed, this would be one of the
most played songs across Nigeria in no time.
Exclusively available for download on SPINLET, "1-2-3" is an astounding
beat thumping, drum kicking dance track from Nikki Laoye, with its infectious chorus count and the amazing harmonies only Nikki can create.
The song also premieres TODAY at 11am wit TITI on 92.3 Inspiration FM
and from 1pm with Teddy on the "ThankGodItsFriday" show on Star FM
101.5FM.
"I simply wanted to create a song that everyone can dance to…no
matter who you are or where you are from….whether you are at home, in the
club, in your car…wherever!
Cos We all do have something in common…we all have at least one thing
to thank God for", says Nikki Laoye.
Definitely a song for all… Perfectly arranged with your shuffling
azonto feet in mind, your playlist for 2012 will certainly be
incomplete without this new single from the Wahala Media 1st Lady.
After releasing her chart bursting single of all time, "Never Felt
This Way Before" from her debut album, ANGEL 4 LIFE" in 2007; the follow
up release of "Taka Sufe", the crunk laced collaboration with Rooftop
Mcs and her older brother, Rap2Sai and her spotlight moments with
Interviews & Video play on top American Entertainment channel, BET; Nikki has
been taking the Nigerian Music Industry by storm ever since.

After the heartbreaking loss of her father in August 2011, Nikki
decided to take a brief hiatus off the music scene but just to keep
her fans going, she made an online release of the catchy hiphop single,
titled "No Be Beans" featuring the amazing HipHop Upcomer, Base One,
in December 2011.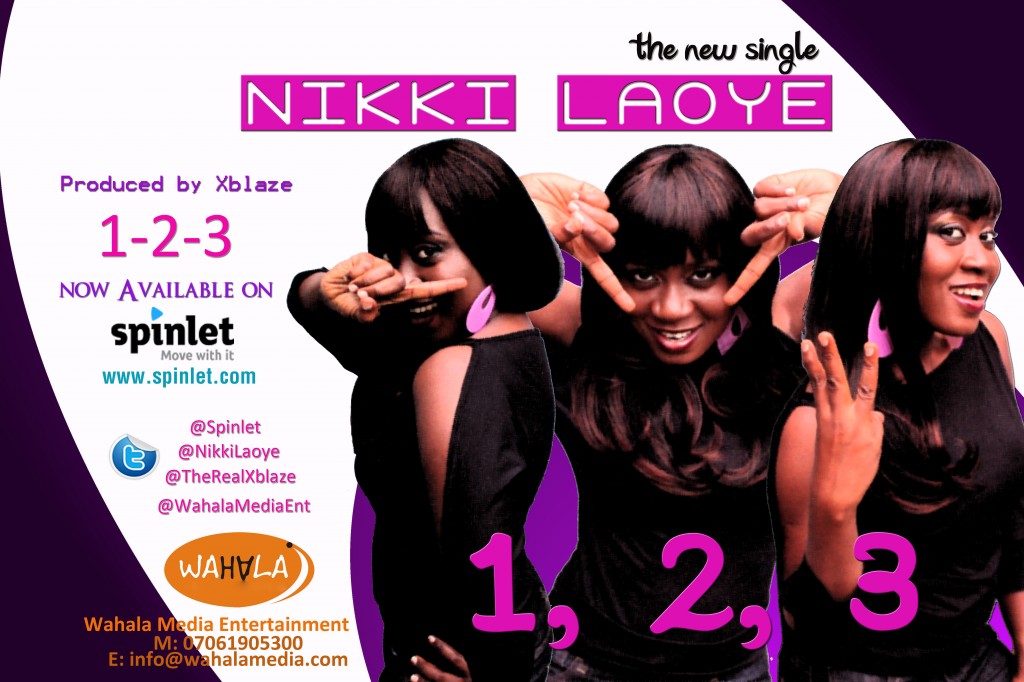 [audio: https://www.notjustok.com/wp-content/uploads/2012/07/Nikki-Laoye_123.mp3]