Kelar Thrillz returns with new single, "Believe,
Indigenous Rap Artist, Kelar Thrillz has released a brand new single, "Believe, his first effort for 2021.
It's sure going to be a year of new beginnings as Indigenous Rap Artist, KELAR THRILLZ continues spreading hope and encouragement in this new song titled "BELIEVE" (Prod. by Y-BEATZ).
Research has shown that the rate of depression and suicide has increased amongst young people and this gives birth
to his new direction.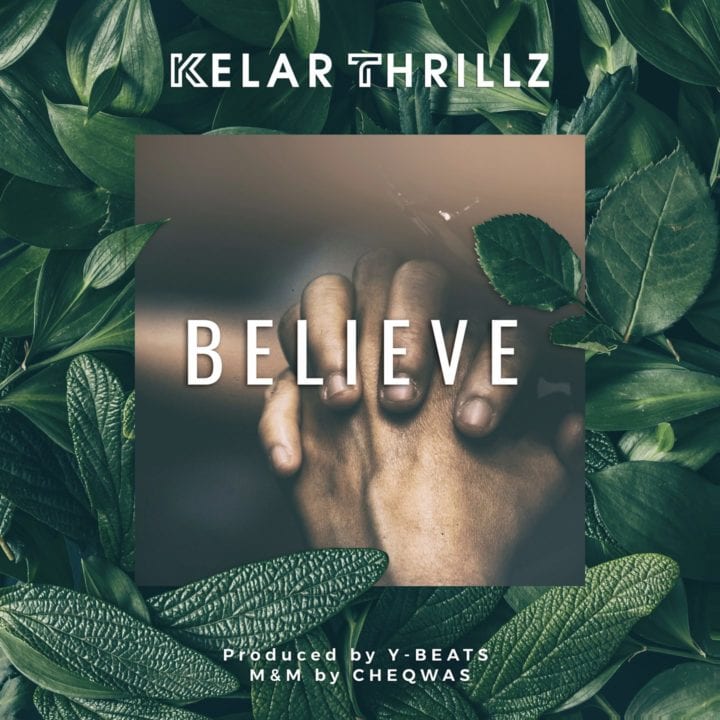 The Afro-soul song BELIEVE sets the mood for reflection and restoration as Kelar spreads more light, hope & encouragement and ultimately continues the propagation of the Gospel.
Stream/Download "BELIEVE"

MORE ABOUT KELAR THRILLZ
An artiste recognized for his highly energetic performances with his live band and dancers (YARB TRIBE). His vision is to take the Good News to the streets and mainstream media through indigenous rap.
Kelar Thrillz, born Kingsley Orji, is an indigenous rap artiste, singer/songwriter, choreographer, performer/performance coach. He started doing music professionally in 2013 debuting with "Echoes Of Victory" in 2014, after which he released the energetic rock-infused Hip Hop song, "Akagi" (Prod. by Okey Sokay) and Afro-beat/rap song "Egwueji" (Prod. by G-bass) in 2015; the former receiving critical acclaim, charting at number one on various gospel music platforms.
In 2016, Kelar Thrillz collaborated with Indigenous rapper Oba Reengy to release a single - YARB, an acronym for Young And Radical Believers; a movement - which he started - to boldly and Unashamedly take the Good News to the Streets. He followed the release of YARB single with an EP titled YARB; the EP which also received critical acclaim.
In 2017, he released a song, alongside its music video, titled NO REJECTION (Prod. by HaychBeatz).
NO REJECTION seeks to encourage people not to give up in the face of rejection as it is only a redirection to
God's will for their lives.
In 2018 KELAR THRILLZ released his third solo single NEBO (Prod. by Plice), which means Neighbor (stylized), is a call for young people to dance and praise God without having external influences.
Following the nationwide awareness of the high rate of drug abuse among young people, KELAR THRILLZ encourages listeners that they don't need to get high to have fun.
The song "NEBO" which was on heavy rotation at the time, was followed up with an amazing visual from Ms. Henri Films. Shot in the streets of Cotonou, Republic of Benin and in Bariga, Lagos Nigeria (Same hood he grew up).
The visuals got air play on major mainstream and urban gospel TV platforms (SoundCity, HipTv, MusicAfrica to name a few).
In 2019 he released the street fusion anthem "CONNECT" (Prod. by Laurentsayz), which international
rapper and MOBO award nominee- Faithchild says is one of his favorite jam!
CONNECT, with its chant like chorus and Afro/street groove, is a call to young people in every hood to come
closer/reconnect to God as He is the ultimate.