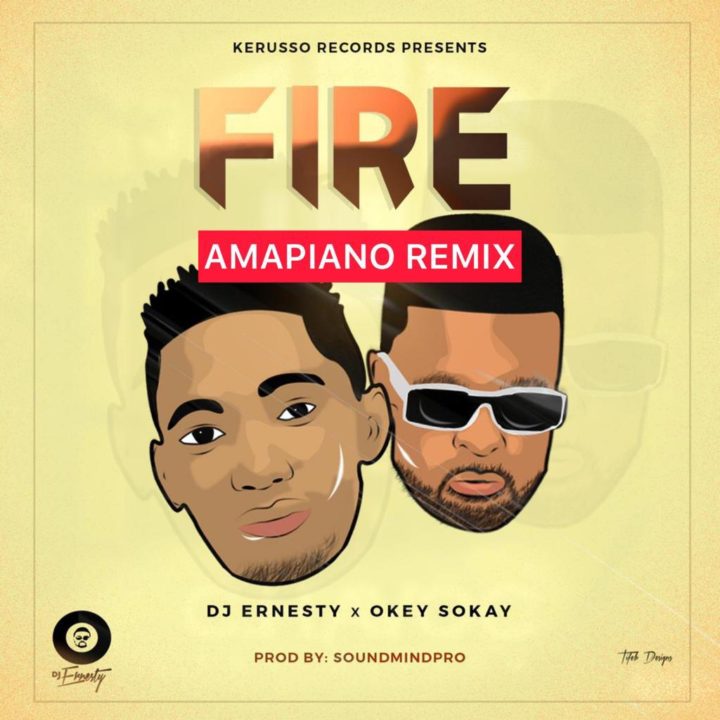 Due to popular demand., Popular Gospel Music disc Jockey (DJ) DJ Ernesty  has teamed up with Producer, Songwriter and multi-instrumentalist Okey Sokay once again, for the Amapiano Remix Version of the original song titled,  "Fire"
This piece was inspired by the story of The Pentecost recorded in Acts Chapter 2 vs 1-18 where the holy spirit came upon the disciples gathered at the upper room which brought strength, power, direction and most importantly utterance to everyone gathered to be able to take the gospel to the ends of the earth.
Fast forward to the current times, we are faced with the same situation where christianity is widely criticized, alot of believers have lost faith in Christ and have fallen along the way. This song brings revival and is suitable for daily declarations to plead for the holy spirit to give strength, guidance, direction and utterances.
Song was produced by SoundMindPro.
STREAM THE AMAPIANO REMIX FOR "FIRE"

GET THE ORIGINAL VERSION HERE: DJ Ernersty teams up with Okey Sokay in "Fire"
CONNECT ON SOCIAL MEDIA
Twitter/Instagram: @djernesty @okeysokay @soundmindpro