DJ Ernesty feat. Mike Abdul, Limoblaze, A'dam - Follow Come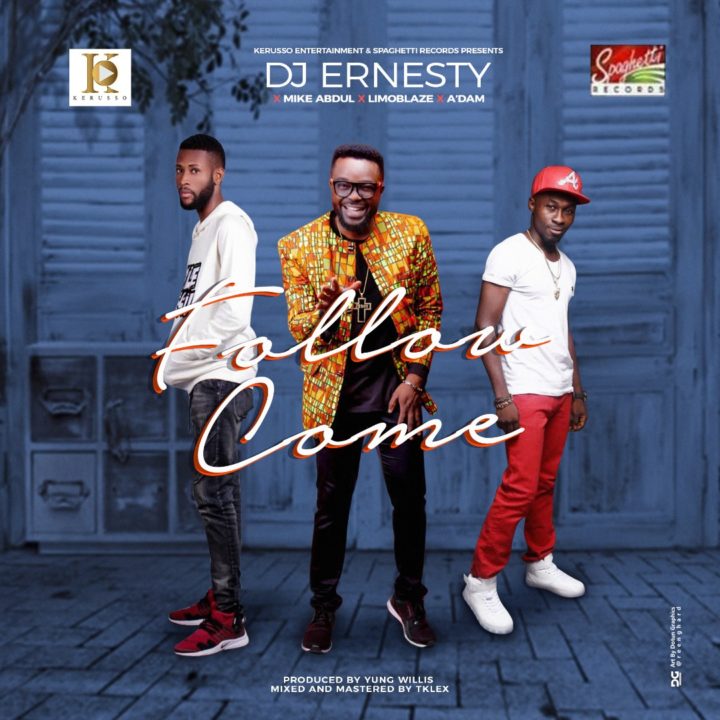 Curled out from 'The Great Commission 2' Album by Abuja's DJ Ernesty is a brand new joint titled "Follow Come" which features veteran Gospel Recording Artist,  Mike Abdul alongside Spaghetti Records Star Vocalist, A'dam and One of Nigeria's Ace Gospel Hip Hop Artists, Limoblaze.
"Follow Come" is coined to be a Spiritual Battle themed song as it portrays the story of young David against the Philistine Goliath "You come against me with sword and spear and javelin, but I come against you in the name of the LORD Almighty" (1 Samuel 17:45).
The song was Produced by Yung Willis Give Dem.
 DOWNLOAD AUDIO

CONNECT ON SOCIAL MEDIA
Twitter/Instagram: @DJErnesty