2012, which had its fair share of surprises and break-out stars, has come to an inevitable end. As we enter into another fresh music calendar, top bloggers Ogaga Sakapide [ @Ogagus_ ] and Ayomide Tayo [ @AOT2 ] have compiled a list of 13 fast rising artistes music followers and the general public at large should watch closely to ensure that we are not caught off guard this time around.
View the entire list below.
AJEBUTTER 22
This guy has to be the runaway act of 2012 as his hit singles 'Senrere' and 'Omo Pastor' took us by surprise. Ajebutter 22 came into the game as part of the group Soyinka's Afro. In 2012 he pursued his solo career which saw him rise as one of the promising acts to look out for. He is scheduled to drop his mixtape next year and if the project sounds as dope as the singles he has released then Ajebutter 22 will definitely have a better 2013.
BLACK MAGIC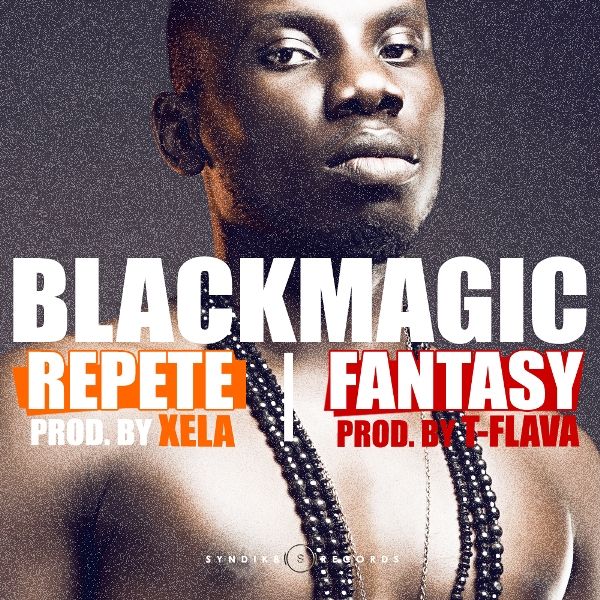 Half singer, half rapper, Black Magic is the total package for the new school sound. His off-beat flows and soulful crooning has endeared him to a demographic that is weary from listening to formulaic pop hits. After his debut album wasn't pushed properly, E-Jay came back with a new single 'Confam' featuring Sasha P. His momentum has been high since then releasing the joint effort single with Ikon 'Bastard' as part of the Three Wise Men set-up. His new singles most especially 'Repete' will make him prominent in 2013, if he brushes up his stage craft.
BURNA BOY
Many think that Burna Boy just broke into the Nigerian music scene with his hit single 'Like to Party' but the controversial singer has been around for a while, even released a mixtape, an official single tiled 'Abeg Abeg Abeg' coupled with a video for the track. Nonetheless Damini Ogulu struck gold when the video for 'Like to Party' premiered, the success of the clip catapulted the youngster to a height that takes many ages to reach, and he is milking this cow non-stop. Dropping the video for his follow-up single 'Tonight', while his debut album is to be released in the second quarter of 2013. Burna Boy is burning his way to top.
DAMMY KRANE
If Dammy Krane doesn't blow up in 2013, he will only have himself to blame. After being chosen as the Rookie of The Year at the Headies and taken part in the 2012's Hennessey Artistry gig, Dammy Krane has risen to become one of the most prominent upcoming acts in the business. All he needs now is a major jam or two explode in 2013.
DRB LASGIDI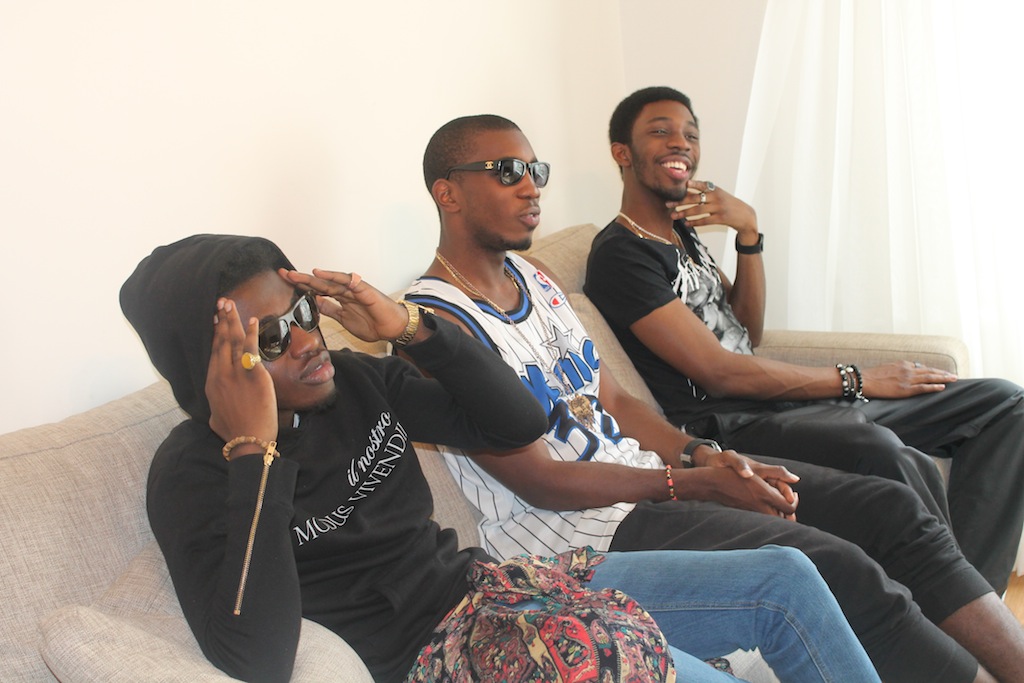 We are always unsure of bands in this side of the world but DRB Lasgidi is doing well and deserves the praise they receive. Fresh L, TeeZee and Boj are the members of the trio which is rising fast and might even over take L.O.S as Nigeria's leading boy band if care is not exercised. They recently headlined a concert in Lagos which is not an easy thing to do and with the Shank assited 'Selecta' gaining airplay, 2013 might see the group achieve greater things.
KAY SWITCH
D'Produkt of DB Records is undeniably talented, this fact he has reaffirmed numerous times in his guest appearances scaling way back to the Mo' Hits All-stars 'Booty Call', D'banj's 'If U Dey Craze' and more recently Olamide's 'Remember Me'. The younger brother of G.O.O.D Music recording artiste D'banj is not as daring as his brother but took a bold move when the unleashed four banging singles in 2012 talking about club hit 'Sister Caro' which features D'banj, 'Gone  Are The Days', 'Owumi' and 'Oluwa is Involved'. Right in our faces, Kehinde Oladotun Oyebanjo bagged a Pan-African distribution deal with Sony Music and appeared in 'Cash Flow' alongside his boss and brother. Evidently Oluwa is Involved as Kay is having a smooth ride with little or no obstruction and accelerating at will.
MAY D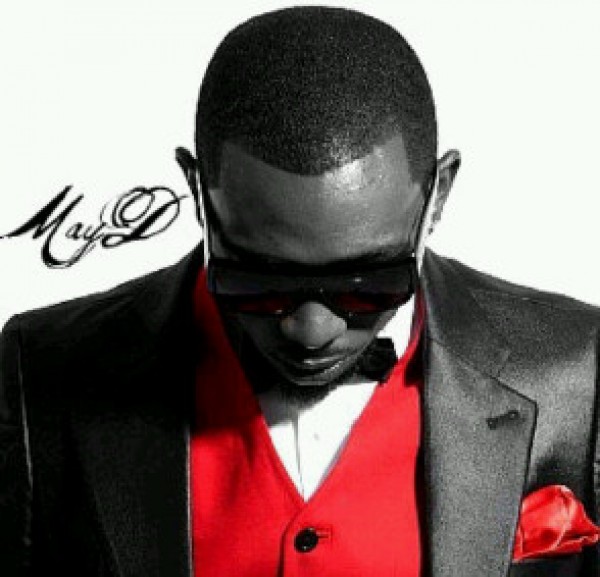 After coming down from the high of rolling with P Square and collaborating with Akon, May D picked himself up confidently after being aborted by Square Records. He dropped a single 'Use Me' and released the video to 'Gat Me High'. This he will surely use as a springboard into 2013. If his music continues at the same rate, then May D will be one of the top acts of 2013.
MINJIN

Kennis Music heartbreaker, Adewale Lawson is an artiste that isn't to be underestimated. Minjin gets the ladies attention every time and has been growing steadily in his musical career, looking to be the star artiste of his label. Popularly known for his moderate hit 'Bunga', Mr Lawson is gradually building himself into sex symbol status as he goes be the aliases; 'Sexy', 'Mr Sexy' and 'Sexy Minjin' as well as growing his hair into slightly tinted dreads. 2012 saw Minjin experiment with Afro-Pop & Makossa resulting in the fast rising potential hit 'Couple Decale', to seal the deal he recruited Kukere crooner 'Iyanya' for the remix of the track. Obviously the underrated Minjin is not sleeping; attention should be locked on this singer who is often mistaken to be Asian because of his name.
PHEEL
Under the guidance of CAMP (Cobhams Asuquo Music Productions), Pheel hopes we feel him in 2013. Without a doubt this young lad can saanngg, but first off a little trip down memory lane; remember Darey's "Let You Know" feat Pheel? Yes! That Pheel! He is back on his grind and a little harder this time around by releasing the video treatment for his single 'Body', and also featuring Mugeez of R2Bees on the Official remix to said single, debuting an up-tempo party starter titled 'Jo Fu Mi' produced by the talented Cobhams Asuquo; He was aslo spotted on the cover of the "Cool Summer Music" issue of Mode Men Magazine with Praiz & Capital F.E.M.I.  Indeed we do feel Pheel.
PRAIZ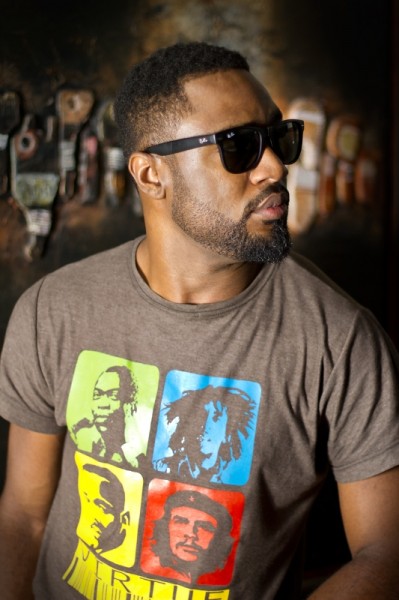 The X3M Music recording artiste has been described as a "Beast" owing to the "chops" his neck houses, but that is not the only reason Mr. Praise Adejo is on this list. The handsome tenor who first surfaced on Project Fame and stole our hearts on M.I's anthemic track 'Epic', Bez' 'Stupid Song' and not forgetting his solo hit singles 'I Love You' and 'Rich and Famous'.  Arguably 2013 is the make it or break it year for him as music followers are waiting for Praiz to reach his climax, the question is when and how? Will he spice up his sound a bit? Become more scandalous? Bag another lucrative endorsement deal? Well with his debut album to be released in 2013 and an international tour on the horizon, 2013 is a career defining year for Praiz.
SEYI SHAY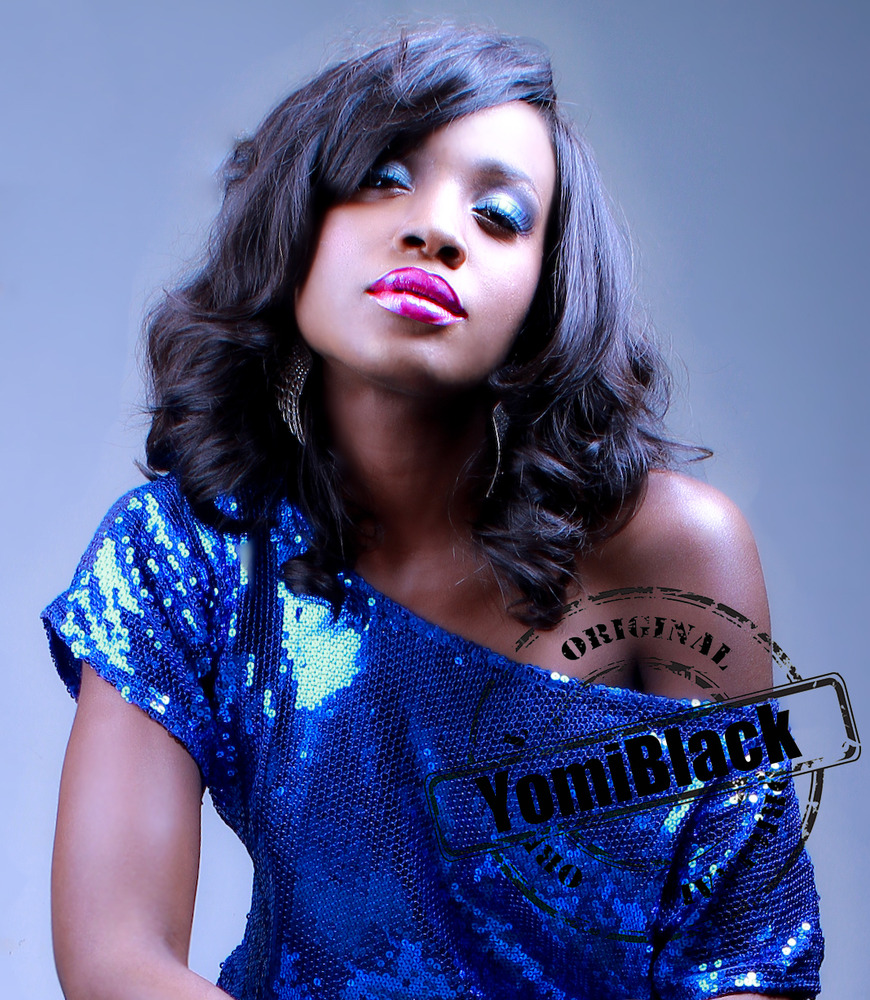 Our business is to know, and in the know we are. Word reaching us is that this Tiwa Savage-esque diva (with a way more impressive curriculum vitae) 'Seyi Shay' has moved camp from Flytime Music to Now Musik yet the ex "From Above" singer is still ruthless on and off the stage; seeking to break into the Nigerian music scene and eventually going global. Shay has released critically acclaimed cuts including 'Loving Ur Way' which has received the video treatment, she's worked with ace producers Jay Sleek, Tee-y Mix, and Cobhams Asuquo, has also graced the stage at every high profile concert 2012 had to offer, this diva is on the right path. Will she reach her destination in 2013? Well the video for her afro-pop single 'Irawo' (which is rumored to premiere soon) might just be the boost Seyi needs because this sister ain't lacking in the talent or "drive" department.


WAJE
Some say words are not enough to describe the vocal prowess of Waje and we would be glad when we can purchase a copy of this diva's debut album. Hopefully the long awaited studio album from the anuty will hit stores in 2013 with visual treatments for her most recent singles 'I Wish' and 'Oko Mi'. Despite all her shortcomings, Waje is definitely great at what she does and will most definitely break new ground in 2013.
YEMI ALADE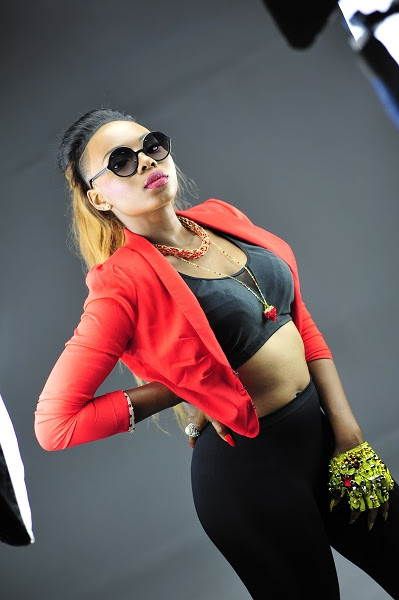 Ghen Ghen, its Yemi Alade! She is the actor and 'we know say actor no dey carry last'. The sexy bombshell who people might remember as the winner of the first edition of the Peak Talent Show, (or from her eLDee assisted hit single 'Fi Mi Sele') upgraded her hustle when she joined the Effyzzie Music Group camp and carved a niche for herself on the Nigerian music scene. Dishing out critically acclaimed singles like 'Ghen Ghen Love', 'Uche Face' (with boy band L.O.S), 'Bamboo' to name a few and having mind-blowing collaborations like 'Rock Ur Body' with Dipp and 'Coma' with A-Q; Yemi worked her way to her current position in roughly 6 months (now that's GOING IN on your grind). The raved video for her smash 'Ghen Ghen Love' is enabling the cut gain momentum and we hear that the video  for Bamboo is currently in works, if the ruggedly branded powerhouse continues at the speed, she might become the leading female artiste in the next 12 months.
Compiled by Ogaga Sakapide [ @Ogagus_ ] and Ayomide Tayo [ @AOT2 ]