This wednesday, Aprill 11, M.I Abaga will be having a "Triple Launch" event at Oriental Hotel, Lagos. It's the official launch of the entertainment/lifestyle website MIABAGA.COM, a Loopy Music Showcase featuring acts like Loose Kaynon, Ruby and Threadstone, and the launch of his sophomore mixtape, Illegal Music 2. If you're in or around Lagos, don't miss it!
PS: Loopy Music is a subsidiary of parent record label, Chocolate City.
The event details are as follows:
Event Description : Loopy Music showcase, 
MIABAGA.COM
 launch, and Illegal Music 2 Launch.
Venue: Oriental Hotels (Grand Ballroom)
Date:    11/04/2012
Time:    7pm
*O.O*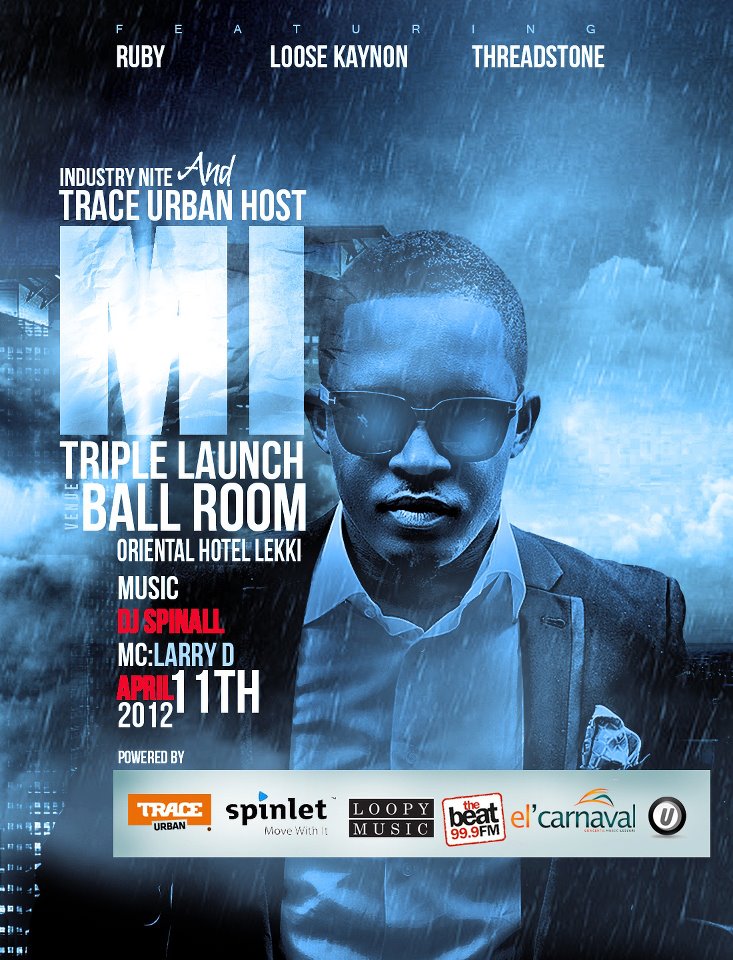 Listen to some previously-posted songs done by the Loopy Music acts.
Ruby – Okay
[audio:https://www.notjustok.com/wp-content/uploads/2011/09/01-Okay.mp3|titles=01 Okay]
Loose Kaynon – Moti De
[audio:https://www.notjustok.com/wp-content/uploads/2011/09/Loose-Kaynon-Mo-Ti-De-ft-Maytronomy-NJO.mp3|titles=Loose Kaynon – Mo Ti De ft Maytronomy (NJO)]
Threadstone – I Am Nigeria
[audio:https://www.notjustok.com/wp-content/uploads/2010/10/Threadston-I-Am-Nigeria-NJO.mp3|titles=Threadston – I Am Nigeria (NJO)]