Tanzania's Nandy comes through with a new song 'Follow'
SHARE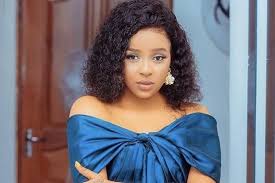 Tanzanian singer, songwriter and the self-proclaimed African Princess, Nandy, has recently unveiled her latest single titled Follow.
Following the initial release of her Bongo Fleva-Amapiano track titled Falling, and the romantic single Raha, which quickly became an anthem for couples' getaways and intimate moments, Follow marks Nandy's third release this year.
In this song, the AFRIMMA winner offers gratitude to God for His blessings and conveys unwavering trust, dependence, and belief in Him. Departing from the prevalent themes of love found in her previous hits, Nandy takes a fresh direction in this Amapiano track.
The song is produced by Nandy's frequent collaborator, Kimambo Beats, who was also behind the production of her 2021 hit Nimekuzoea.