DOWNLOAD : Fadhilee - NEKE_SAH
SHARE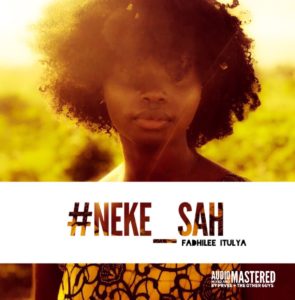 Following the release of his debut album "Kwetu" in 2018, Kenyan World Music artiste and Afrima nominee Fadhilee Itulya drops a brand new jam "NEKE_SAH". Influenced by his traditional roots - the old Luhya technique called "Omutibo", Fadhilee creates a new comical, dramatic and playful sound which is synonymous with his musical style. With this song, he tells the story of two lovers in an African setting.
The audio was produced and mastered by Provoke. Have a listen:
With the release of his 10- track album which features tracks such as "We Don't Know", "Kwetu", "Shombo", "Mama", "Freedom" and "Flora", Fadhilee bagged a nominations at the Afrima Awards 2018 in the Best African Jazz Category and also one for the African Fusion Artist of The Year at the Cafe Ngoma Awards (2018).
He is also set to perform at this year's edition of Sauti za Busara Festival set for 7th -10th Feb 2019.
https://www.youtube.com/watch?v=lQtQtCNWYCw&list=PL3lC2P-_sKSDVG_1Y2NKt342TuYNxos22&index=2