On The Come Up: Lorenzo
SHARE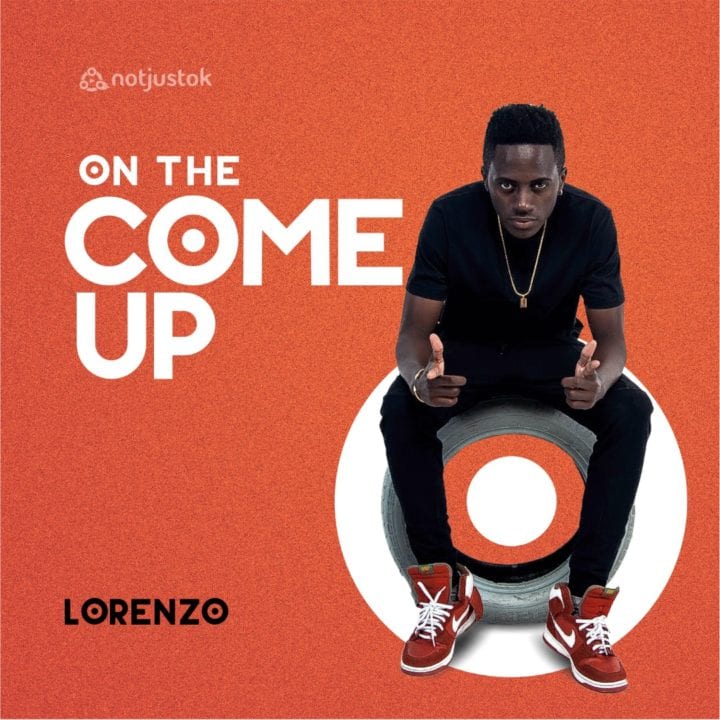 This month's feature artist is Tanzania-based multidisciplinary creative; Brian Bamwenda Kafuruki famously known as Lorenzo. 
Since Lorenzo's burst into the Tanzanian music scene, he has managed to amass a number of listeners and even some hit collaborations with notable names such as Mesen Selekta and Billnass.
With his music production game ahead of his time and a major project underway, Lorenzo is determined and as ambitious as ever to get his voice heard. Some say he is a diamond in the rough, but he is definitely destined to shine. 
Who is "Lorenzo"? Tell us about yourself  
 My name is Brian Bamwenda Kafuruki aka Lorenzo. I was born and raised in Botswana but both my parents were Tanzanian. Having an interest in music was inevitable for me.
I first came across Hip Hop; some of my biggest inspirations being Lil Wayne, Drake, and Chris Brown. I am now based in Dar Es Salaam, Tanzania, working with Sinza Music where I dabble as a rapper, singer, songwriter, and producer.
I have been blessed with the honorable opportunity to work alongside the likes of done collaborations with artists such as Godzilla, Mesen Selekta, Billnass, O.M.G, and others.
What got you into music? 
My youth experiences and life challenges made me realize that i wanted to take music as a full-time career. I lost my family (Father, Mother & Little Brother)  when I was young and that is what mainly fueled my decision.
I was also often bullied in high school and I felt that through music, I could prove those who saw less of me wrong. In 2012, my university scholarship to study Engineering was discontinued by the Botswana government because I overstayed my visit when I went to see my ill mother before she sadly died. 
How would you describe your sound to those that don't know you? 
When I listen to my sound, I realize it's always got a melody that sticks. I feel that I convey my emotions clearly in the delivery of my lyrics when I hear my voice narrating a story that I'm telling. In short, I can say my sound is catchy and fresh to anyone that listens in depth.
Describe your creative process? 
Most times, the mood I'm in determines the process. The mood gives me the concept which then births the beat.
What are some of the challenges you've had to face as an independent upcoming artist? 
The hardest challenge I feel as an independent artist is having to constantly invest in all the projects you put out. Be it studio time, video production, promotion costs...all without external help.
This makes maintaining the hype you build becomes a bit of an issue since the independent artist needs to raise all the capital for all these projects. Nonetheless, Challenges are part of life so I take them as they come.
When people listen to your music, what are you hoping that they're getting from it? 
I want them to feel inspired and motivated. When I say this, I mean considering the fact that  I lost my family when I was young, it was so tragic but I still went on to do what I love and I'm trying my best to show others that it's never the end.
You can still go for it regardless of the odds so I just want to make people inspired, motivated, and driven to just go and get it.
If you had the chance to open for any artist worldwide who would it be and why?
 I would want to open for Lil Wayne at the Lil WeezyAna Festival which he normally hosts in his hometown in New Orleans. I definitely feel the energy in my music matches him on his songs so his fans would immediately vibe with my performance set.
What are your future aspirations?  Where do you see yourself 5 years from now?
My future aspirations...honestly I see myself alive haha that's the first thing I gotta say, we gotta be alive, thank God haha. 
Secondly, I see myself maybe having other artists that I am pushing because I also produce. So as a producer I feel like 5 years from now maybe I'll have released an album, done a few tours, big collaborations and I feel like with that platform I can also share with others who are also looking to be seen.
Like artists who have got a similar sound to mine and who need the market that I'm currently chasing. So yeah I see myself having a few artists that I'm pushing but through the foundation of me making it big as an artist first...and also being alive, haha, I know I said that already.
Can we expect anything new from you anytime soon? Speak on it.
Yes! You can expect something new from me and more soon enough. One of the projects I can talk about is called "Pole Pole" on which I feature my fellow artist and brother Blaze. We want to inspire and encourage people to keep on their hustle till it bears fruits.
For this and more stories on your favorite East African musicians, connect with us through our socials @Notjustok