17 Naija Love Songs You Should Be Listening To | A Special Valentine's Playlist
SHARE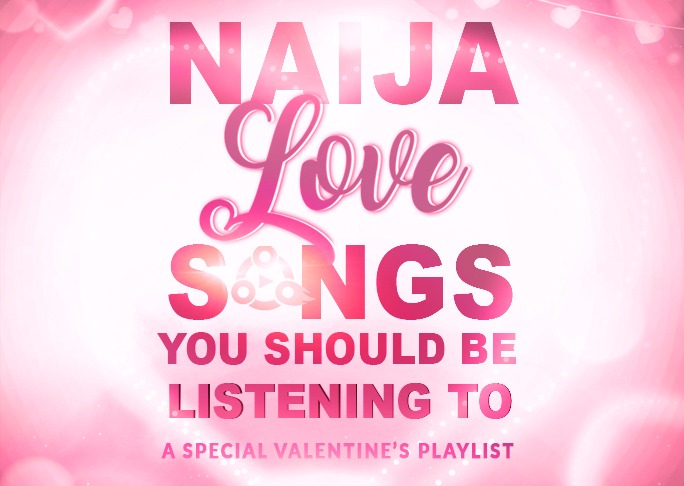 Happy Valentine's Day!!!
So, earlier today, we gave you guys an entertaining and well-crafted selection of 5 Naija Songs To Set The Mood For You This Valentine. Taking it further, we decided to expand on it a bit, by highlighting some of the excellent love songs released in the past few months; some downloadable, some stream-only.
Fellas, if you're tryna "score big", play these songs when she comes over. Oh... you gotta have fine wine and some chocolates on the side, you know, to spice things up.
Ladies, if you wanna trap him, right before you ask him "what are we?", make sure at least 5 of these songs have already played into his head. Then pop the question!
I listened to this song "Smile For Me" the moment it dropped and listened again... and again... and again... now I'm probably on my 569th listen. Having listened 569 times (and counting), I can concretely tell you guys right now that Simi wrote it specifically for me. Ask her on Social Media. If she denies it, that's FAKE NEWS! *Donald Trump Voice*
Simi, you are already my weakness! So, this is me - Ovie - Smiling For You. 😀
#2 Johnny Drille - Dear Future Wife
Johnny Drille has made our "Artist To Watch" list for 2 consecutive years. While "Dear Future Wife" is neither an official single nor has it been released online, it's been doing rounds on Lagos radio for months!
I've been quietly enjoying it for quite some time, however, and now I feel the need to bless you guys with this awesomeness! After all, it's the season of love. Sharing is caring. 😉
#3. Davido - Return
Davido's first record under Sony Music, the "Son of Mercy" EP is out, and there's been lots of buzz surrounding a few of the tracks. However, my personal favorite is quite possibly the least heralded of them all; "Return".
The Shizzi-produced song starts off as a typical Davido Afropop tune, then breaks into a pleasant Yoruba folk/highlife composition, with the vocals, lyrics, and instrumentals blending so soothingly. If you ever listened to the likes of Orlando Owoh, you'd understand.
Simply put, this song deserves more attention. Nigeria is sleeping on a classic.
#4. JiLEX Anderson ft. Sean Tizzle - Afro Lover (Refix)
JiLEX Anderson is one R&B act I'm keeping very close tabs on. The original version of "Afro Lover" is getting a lot of traction in some quarters, but it's the Sean Tizzle remix that does it for me.
Sean Tizzle made a very good song sound even better. Push that play button and get in the groove!
#5. Shaydee ft. Banky W - Bad For Me
Shaydee's "Rhythm & Life" album is every R&B fan's dream. I could easily pick out 5 or 6 songs that'd make this Valentine's playlist; highlights being the Flavour and 2baba collaborations.
On this one though, EME boss Banky W hops in the love booth with his protege to create this smoove track titled "Bad For Me".
Nonso Amadi is quickly becoming the name on everyone's lips, thanks to his slow-burning 2015 single "Tonight" which is belatedly gaining traction on the ground (watch the video here).
Nonso's latest single "Radio" is sure to become another fan favorite as it ticks all the right boxes. This guy is a star of the future.